If you're a client of mine, you've probably noticed the name Securities America associated with my firm. It appears on your monthly and quarterly statements. It's named in the disclosure below. It's noted on my website. You probably receive enough mail naming Securities America that you may think they're your pen pal.
Who is Securities America Inc. (SAI)? What do they do?A broker-dealer keeps an eye on your goals and the advice you receive.
Checks and balances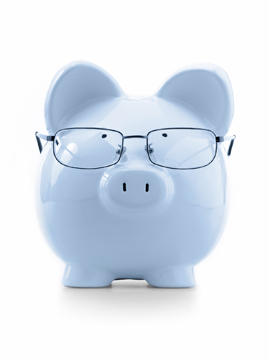 SAI is what is known as a broker/dealer, or B/D. Industry regulations require that investment advisors like me be affiliated with a broker/dealer. That's a good thing for investors, because B/Ds play an important role in the advisor-client relationship.
A broker/dealer's primary focus is to oversee the activities of an advisor, such as me. The idea is to provide some checks and balances. Some advisors might think of the B/D as hovering over their shoulders, but I don't. I welcome their support and the structures they have put in place to help me provide forthright advice.
Do I, Larry Bakerjian, need a B/D? Absolutely. Sure, I have many years of experience in the business, and I am comfortable in my role as advisor. But I appreciate having SAI. They provide an additional layer of services that helps keep me abreast of today's ever-changing securities regulations. I am happy to have access to SAI's support, their training programs and their trading verification systems.
We've all heard stories about unscrupulous investment advisors.
"A former [advisor] who left the securities industry more than a decade ago and then started what prosecutors described as a $6 million Ponzi scheme has pleaded guilty to fraud charges," says the InvestmentNews article (June 5, 2015), "Stockbroker pleads guilty to stealing $6 million in Ponzi scheme." This person appears to have acted without the oversight of a B/D.
An investment adviser with a weekly radio show allegedly used his religious connections and his association with the Boy Scouts and the United States Marine Corps to build a $100 million investment business. "However, a court-appointed receiver in a case brought by the Securities and Exchange Commission determined that more than $44 million of those assets are likely lost," says the InvestmentNews article (March 19, 2015), "Client losses total $44 million in 'Madoff of Main Street' case." The advisor does not appear to have had a B/D affiliation.
These cases are extreme. But, having a credible B/D in place may have prevented the above outcomes from occurring.
Still, B/Ds serve investors in other, perhaps less obvious, ways. A very conservative investor, for example, might find himself holding some aggressive investments in his portfolio. Another investor might need quick access to their money, but they find much of it is placed in long-term, non-liquid investments.
To help avoid these sorts of situations, a broker/dealer will gather data regarding the following two items:
The client's specific goals, needs and risk tolerance; and
The specific advice the client receives from his or her advisor.
Does the advice match up with the client's stated goals, etc.? The B/D helps monitoor recommendations for suitability.

Watchful care
A B/D's watchful care starts at the very beginning of the client-advisor relationship, and it continues with periodic reviews. At the start of a client and advisor doing business together, information is gathered and provided to the B/D. Nuts-and-bolts kinds of things, like names, birthdays and Social Security numbers. It also includes employment information, income, assets and family information. Finally, subjective data is gathered, such as the client's goals, their investing history, when they'll need access to their investments, their feelings about investing.
Once the B/D receives the information from the advisor, a recap is sent to the client for review. If any of the data is incorrect, the client has an opportunity to correct it. The idea is that the broker/dealer can take in all of this information and develop a financial picture of the client. They then look at the advice the client has received and determine whether it is appropriate for their specific situation. This continues for as long as the client and advisor do business together.
Speaking very broadly, there are two broker/dealer camps — traditional wire-house firms and independents.
The first group includes big name firms you've all heard of due to their large advertising budgets. Advisors affiliated with firms like these are typically employed by the firm. Very often, they're limited to using their firm's proprietary investments.
Independent broker/dealers cater to advisors who want the freedom to work with clients in a way they see fit, selecting investments that fit the client's needs from a broad universe of investments.
Regardless of what type of B/D your advisor is with, they play an important role. They help advisors such as me provide smart financial counsel to investors.