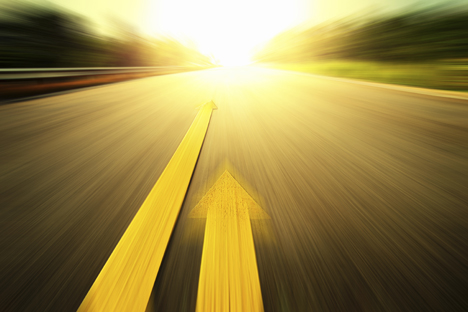 It's tempting to compare your investment performance with others. In doing so, you may find that some of your friends and family members have had good experiences in working with financial advisors, whereas others have not.
Often, those who say they're unsatisfied with their advisors tend to focus on portfolio returns as a key measure. Investment returns, in their view, matter much more than other aspects of smart financial planning.
Believe me, I want to see my clients benefit from strong investment returns. But, I've never measured results strictly by how my clients do in comparison to the markets and to other advisors.
There's a big difference between having high investment return figures and attaining one's individual goals.
Helping clients attain their financial goals is my Number One priority as an advisor. Why is that?
An old racing adage
If you're a client — or a regular reader of my articles — you know I'm a big-time motor racing fan. There's an old adage in Formula One racing, "To finish first, first you must finish." Race cars are typically pushed to their limits. Things break. When something does break, then the old adage is proven true that one has to finish in order to succeed.
There's another old racing adage, "Win at the slowest possible speed." The idea is to be faster than the other F1 cars, but not so fast that you stress your car beyond what is needed to succeed in the race. You want to lower the stress on the car, otherwise you risk breaking it.
Both of these adages transfer very well to investing.
If a 4% return will allow you to attain your financial goals, then why try to get a 10% return? In order to achieve 10%, a number significantly higher than 4%, you'll have to take more risks. That, in turn, means you're more likely to incur higher losses — think of 2008, for example, when the stock market didn't do so well.
So, while you personally may have experienced a measure of satisfactory investment performance — good or even great returns to compare with family and friends — your overall financial well-being might be in jeopardy. You may have taken on extra risk. Like a race car going beyond its tolerances, you may have stress on your portfolio beyond what is needed to achieve your goals.
Collaborative and on-going work
When it comes to maximizing investment returns versus achieving financial goals, my job is to help clients attain the latter. This helps us to avoid shooting the lights out on the former.
And, there's more to my job as an advisor. I often have conversations with clients about things not related strictly to investment planning, such as …
Whether to refinance a home
What and how to leave an inheritance to children and grandchildren*
Whether to buy long-term care insurance
How to use investment loses to lower taxes*
When to withdraw funds from an IRA
So, what is your focus when it comes to your personal financial planning? Are you focused on meeting your individual financial goals? Or, are you focused strictly on investment returns?
Life moves fast and much is out of our control. I believe that working together through a collaborative and on-going process is both challenging and fun. It's why I've enjoyed coming to work for so long. More importantly, it allows me to add value to my clients' financial lives.
* While our office does not provide tax or legal advice, we have a network of specialists we can recommend to assist with planning.