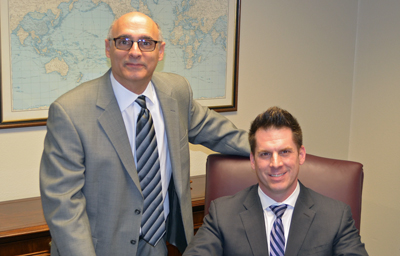 My new partner, Adam Hartrum, and his wife, Bianca, join the firm
The next time you come in the doors of Asset Strategies, you'll have more smiling faces to greet you — and a greater depth of experience to care for your wealth management needs.
That's because Adam Hartrum has joined our firm. Please join me in welcoming Adam and his wife, Bianca, who will be running our office.
75 years of combined experience
Adam brings 18 years of financial planning and portfolio design to the Asset Strategies team. When combined with my 42 years of financial planning experience, you have 60 years of total industry experience from which to draw.
Bianca is an industry veteran herself. She has over 15 years of experience in the role she takes on here. All told, we represent more than 75 years combined in the business.
For the past 14 years, Adam worked as a consultant for a major money management firm. In that role, he worked with hundreds of advisors all over the country helping them design investment solutions for their clients. Now he's ready to begin the next phase of his career by becoming an advisor himself, returning to the role he had when he first entered the financial services industry.
"I've seen which investments and client services work and which ones don't," Adam says.
Joining Asset Strategies was an easy fit for Adam because he and I share so many values and a common investment philosophy.
"I'm very eager to share all that I've learned with everyone here at Asset Strategies, continuing the great traditions that Larry has created as well as forming new ones based on my own experience," he says.
Bianca Hartrum has joined Asset Strategies.​Adam understands the various changes coming in our industry, the kinds of services you want, how to use technology to your advantage and how to keep the firm open, honest and family-like.
Caring, confident and credible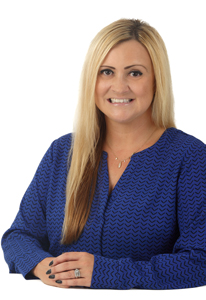 Over the years, a lot of clients have mentioned that ours must be a high-stress business. It's never been that way for me. Our office is friendly and low-key, reflecting our values and our personalities. But it is a high obligation business, and we take our responsibilities to our clients very seriously.
Adam and Bianca's joining the firm is further evidence of our commitment to our clients as they take this practice into the decades ahead.
Many clients have already met Adam and Bianca. If you haven't had that opportunity, please stop by the office.
Let us know if there's anything we can do to help with your financial planning. As usual, you're always welcome to call our office or stop by — anytime.