If there was a Hall of Fame for rock 'n' roll fans, Jane Comitz and her husband, Chet, would be charter members. Jane and Chet enjoy traveling, as a lot of folks do. But they don't stop there. They travel the world not just to see the sights, but to catch musical acts.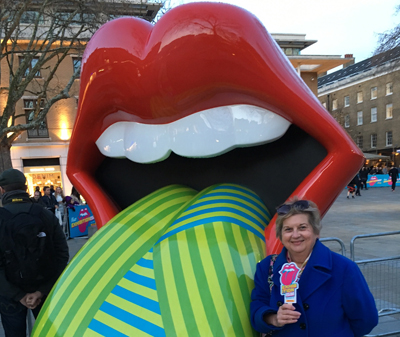 'We wanted to see the Stones'
It all began in the summer of 1996. Jane, the principal of an elementary school, had two weeks off, and saw that the Rolling Stones were appearing in Nice, France. A light flashed in her mind. The next thing you know, Jane, Chet and Jane's sister and brother-in-law were on a plane to Nice.
"We had no tickets and no real plans," Jane says. "We just wanted to get there and see the Stones."
It all worked out. The couple made it to France and were soon listening to "(I Can't Get No) Satisfaction," "Start Me Up" and "Jumpin' Jack Flash."
That Nice trip led to more travels and more concerts for Jane and Chet. On many occasions, their good friend Suzie Bell joined them.
Your child's teacher and school principal?
Suzie is an educator. She taught at the same elementary school that Jane headed as principal. Suzie had been a client of mine long before the Comitzes became clients. In fact, I first met Jane in Palm Springs, when Suzie and Jane attended an education conference. Coincidentally, my wife and I were in town for a few days of R&R and ran into them while walking along Palm Canyon Drive.
Both Jane and Suzie laugh when they share stories about being rock 'n' roll junkies. For years, they kept rock 'n' roll concerts and travel adventures a secret. Did all the kids they taught really need to know? Some things are better left quiet. Today, however, it's a source of joy to share their rock 'n' roll exploits. They think it's amusing — and so do I — that they could be great educators by day and rock 'n' roll fans by night.
Jane and Chet have seen the Rolling Stones many times at the Forum in the '70s. Since 1993, Jane has seen the Stones in Anaheim, at Dodger Stadium and in Nashville. She's also seen the Stones at the Tokyo Dome and at the Circus Maximus (Circo Massimo) in Rome. The same venue where chariot races took place centuries ago now hosts rock 'n' roll shows. The Stones at Circus Maximus is Jane's most memorable event.
Jane remembers buying her first rock 'n' roll records by Chuck Berry and Elvis when she was 10 years old. There was no way to know that decades later she'd be invited on stage by Chuck to dance while he performed.
While we talked about doing this article, Jane told me she's seen Rod Stewart, Crosby, Stills, Nash & Young and Bob Dylan. Jane and I figured out that we attended the same Dylan concert back in the '70s.
3 tips for traveling to rock concerts
"If you love a band or love a performer, go see them," Jane says. "You'll have memories forever." Jane, her husband and friends like Suzie are all proof of that.
If traveling to concerts sounds like fun, Jane has some tips for you.
Viagogo.com. Jane says Viagogo is a great source for tickets to events outside the U.S.
Choose a seat rather than stand in the pit. Jane says that being in the pit can be dangerous. "You literally can get hurt," she says, "and it can be claustrophobic."
Spend extra for great seats. The more money you spend, the better the seats and the better the experience, Jane says. It's good to see performers up close.
What's ahead for the Comitzes?
Jane says they've bought tickets for all three nights of Desert Trip in Indio, California. They'll see The Rolling Stones and Bob Dylan on Friday of that weekend. Paul McCartney and Neil Young will play on Saturday. And on Sunday, it's Roger Waters and my favorite band, The Who. I just saw The Who in May and can tell you that Jane and Chet are in for a treat. Those guys are in their 70s and still rock!
Jane, Chet and Suzie are planning a trip to the Rock & Roll Hall of Fame in Cleveland in 2017.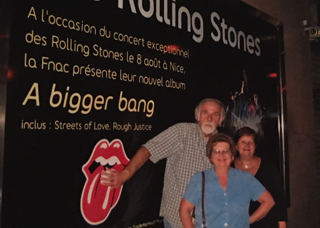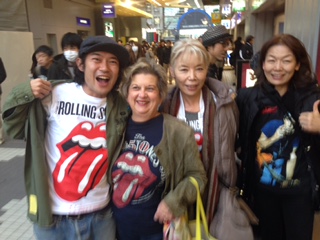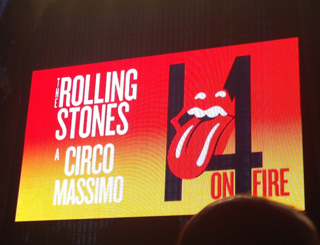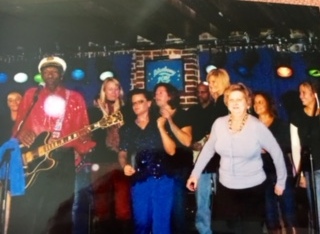 Have you traveled to fascinating places and have some interesting stories to tell? Please share it with me.
* The clients featured in this post voluntarily participated in sharing their story. They were chosen at random and not based on previous client experience or performance-based criteria. It is not known whether the clients appearing here approve of LPL Financial or the advisory services provided.