September 19th was a big day for me. It was the three-year anniversary of my buying Larry Bakerjian's wealth management business. Not coincidentally, the 19th also marked the 21st anniversary of having fulfilled my Marine Corps duties and being honorably discharged.
I mentioned having both anniversaries on the same day was not a coincidence. When Larry and I were deciding when to make my joining the firm official, I asked if we could do it on the 19th as that was already a significant day for me.
In this newsletter, I want to talk a bit about how my experience in the Marine Corps helped shape who I am today and impacts my work with you all.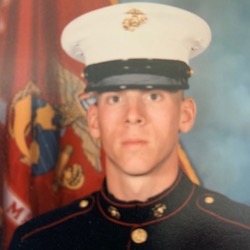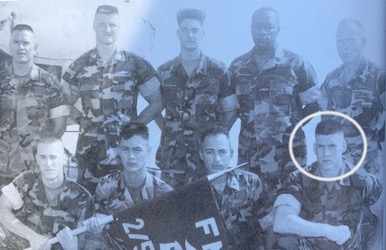 The Marine Corps
As you can imagine, my service as a Marine has greatly affected my perspective.
"Once a Marine, Always a Marine": Ask anyone who has been in the USMC and they'll tell you this statement is absolutely true. I've recently been thinking about what makes it true for me. What parts of being a Marine have stuck with me? The answer is three-fold:
I was trained to put the needs of others ahead of my own. The Marine Corps is exceptionally good at curing young men and women of the "me first" mindset. In Boot Camp, recruits learn to expect punishment if they say the words "I" or "Me". To an outsider this may seem strange and perhaps even cruel, but the Marine Corps understands it's simply an early step in the process of training young men and women to consider the needs of the unit and their fellow Marines before their own.
The phrase "Adapt and Overcome." It's something I heard (and said) thousands of times during my service. In the Marine Corps, you quickly realize being strong and tough isn't enough. You must learn to accomplish difficult objectives while adapting to an ever-changing set of obstacles and conditions. In essence, I gained an advanced degree in the art of problem solving.
I learned to be disciplined. Even more importantly, I learned why discipline matters. I saw the value created by performing actions and making decisions that are emotionally or mentally difficult.
What I find very rewarding is how, more than twenty years later, these three aspects — originally drilled into me by the US Marines — tie into the work we do together now.
Placing their clients' needs ahead of their own is what any good financial advisor will do. But having that mindset drilled into me at a very young age makes it feel natural and intuitive for me. There's never a question of doing business any other way.
Many professions require extensive problem solving, but financial advisors lean on these skills more than most. My experience in the Marine Corps has provided both the tools and confidence necessary to overcome the many challenges presented by ever-changing financial situations.
Unstable market conditions can shake investors' confidence — even the most experienced investors. Often times that shaken confidence causes investors to react by changing their portfolio when long term they'd be better off leaving things alone. Understanding why discipline matters has given me the conviction to help clients stick to their long term investment plan — even when it becomes mentally or emotionally difficult.
South Bay Asset Strategies
I am proud to be your financial advisor and equally proud to carry on the fine tradition started by Larry Bakerjian.
The past three years of getting to know you all, earning your trust, and helping plan for your financial future, have easily been the most satisfying and rewarding of my career.
I'm pleased with the progress we've made as a firm. From the start I've wanted to grow our business but have never wanted growth just for its own sake. Instead my plan is to grow the business thoughtfully.
Over the last three years we've done that, expanding both our client base and assets under management by more than 15%. That growth rate feels like the sweet spot for us. I expect to continue developing in a way that enhances our business without overwhelming our ability to enjoy the client relationships we have.
Recent changes: The recent broker/dealer transition to LPL Financial was a strategic move designed to reduce cost for many clients and improve business operations for us. This transition required some heavy lifting administratively (a heroic effort from Bianca) and patience from you all. While the transition is not fully complete, we have a clear picture of sunshine at the end of the tunnel.
Each year, in September I'm reminded again of how fortunate I am:
That Larry trusted me to take over his business.
That you all continue to give me the opportunity to earn your trust.
That my beautiful wife seems to enjoy working with me.
Closing thoughts
I talk a lot about being long term. When I was first in the Marine Corps I never imagined how the experiences I was gaining in my late teens and early 20's would affect me so strongly as a businessman in my 40's. I don't think many people have the ability to look that far into the future at such a young age — I certainly didn't.
But now I see the value of gaining experience at all ages. It's this perspective that helps us ''prepare today to handle different market conditions. It's why we're disciplined, not reactive, with your investments. And it's why I draw from the past and look to the future as I begin my fourth year at South Bay Asset Strategies.
Some days stand out more than others. It's our personal milestones that really matter and I hope you enjoyed reading about mine. Please let me know if you have any anniversaries that you hold dear. I'd love to hear about them.