CHOOSING SENIOR CARE
You may not be in a position to care for yourself at home one day, and making the transition to some form of daily care won't come easy. That's why it's good to have this discussion now.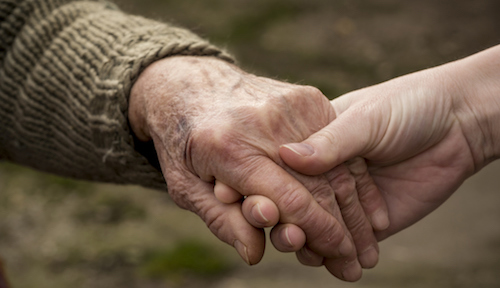 Thoughtful selection of a care facility
Dean, my friend's father whose story I've been sharing in this series of posts (Part 1- Investment Planning, Part 2, Estate Planning), faced the decision of leaving his home for a retirement community with assisted care services. The community is active, and Dean is enjoying his new life there.
But it wasn't easy to make the choice. As Dean's rehab wound down, he was only given about a week to find and choose a new place to live. Dean wanted to stay in his condo, but his therapists recommended assisted-living care. Since he couldn't afford to hire an in-home personal caregiver at $50 an hour, he needed to find a care facility to make his home.
Here's what Dean and his family did, and what you should do, when forced to choose a retirement community, assisted-living facility or nursing home on short notice:
Set up a monthly budget. Your first phone call should be to your wealth manager. Total your assets and current income. Working with your wealth manager, determine how much you can afford to spend on long-term care.
List available facilities. Likely, a social worker at the hospital or at the rehab facility can offer facility recommendations based on your medical needs. Consultants are also available to help narrow down choices. Their services are free, since they are compensated by the facilities themselves, and can be especially helpful if you are trying to place a loved one in a care facility far from where you live.
Research their reputations. Talk to social workers, nurses, anyone you know in the geriatric industry, who can assess each facility's reputation. Ask tough questions. Cross off the facilities that won't meet your needs.
Visit the facilities in person. Being adequately staffed with qualified doctors, nurses and aides is important. But so is a strong sense of community among residents and the availability of a variety of activities. If you're helping a loved one, be sure they get to tour and experience where they might be living. Ultimately, it's their choice to make.
Leave your options open. Look for care facilities with month-to-month terms. You can always move if the facility doesn't work out. Keep your assets in tact as much as you can. For example, keep your home if you can afford it. You may regain some health and be able to move back into it. Or, you could turn it into a rental property.
Be definitive about the future
We've seen in this series why it's important to set up an investment plan, prepare an estate plan and research various long-term care living arrangements. Yes, tough choices have to be made. But you can do it, especially if you start the process as soon as you can.