Have you been putting off estate planning? I know you know it's important so this month I've decided to peek at the estates of Robin Williams, Frank Sinatra and Marlon Brando. There are a number of lessons we can learn.
Robin Williams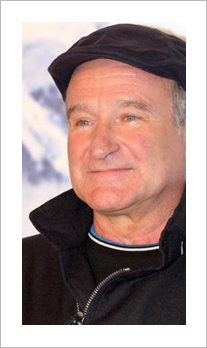 Robin Williams was a comic genius who won four Golden Globes, two Emmys and an Oscar. And, according to public records and published reports, Williams had at least two trusts.
According to InvestmentNews, one trust holds Williams' valuable real estate. The properties include a Napa Valley mansion resting on 653 acres and worth about $30 million. His second residence was a $6 million waterfront home in Tiburon, Calif. According to public records, the two properties each have mortgages totaling approximately $7.25 million. InvestmentNews says this trust was set up, at least in part, to minimize estate taxes.
A second trust sets up funds that name Williams' three children as beneficiaries. The children will each receive three equal distributions when they reach ages 21, 25 and 30, InvestmentNews says.
When used properly, trusts allow everyone to avoid probate court and keep their affairs private. "Even non-celebrities usually prefer privacy, instead of having their affairs made public for nosy neighbors to see," InvestmentNews says.
While there's obviously more to his estate — such as, ongoing royalties, earnings from his image and likeness and future releases of his material — Williams did well in thinking through his intentions, doing some tax planning and preparing trusts to carry them out. He had some serious issues in his life, but getting off the dime and doing proper estate planning apparently wasn't one of them.
Frank Sinatra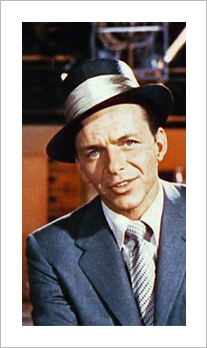 Perhaps America's favorite crooner and certainly one of my wife's favorites, Frank Sinatra was also successful on film. He won an Oscar for Best Supporting Actor in the 1954 movie, From Here to Eternity.
He also prepared an extremely thorough estate plan.
"Sinatra did what many people in second marriage (or third) situations fail to do — plan ahead to avoid a family fight," Forbes says.
Sinatra's will, prepared in 1993, was reportedly 21 pages long. Among its many details was a "no contest clause." "It prohibited 13 different legal actions, so that if any of his family members went to court, they would be completely disinherited," Forbes says.
The will worked.
"No one challenged his will, even though his children were reportedly unhappy with how much he left his widow, Barbara," Forbes says.
The lesson is clear. You can help family members, and others, avoid lengthy and costly battles by preparing well-drafted documents with an experienced estate planning attorney.
Marlon Brando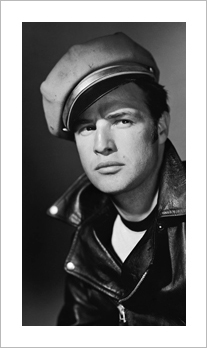 Marlon Brando won two Academy Awards for On the Waterfront (1972) and for The Godfather (1972).
But he likely won't be a nominee for any estate planning awards. Even though he had drafted a will, Brando's final complete intentions remained unclear.
"Brando's estate was involved in more than two dozen lawsuits by 2009 — five years after his death," Forbes says.
Some lawsuits involved claims of employees who used to work for Brando, individuals who said the actor had promised them certain assets or interests, Forbes says. Unfortunately, these verbally-made gifts were not reflected in the official estate planning documents.
It's a common mistake. An individual assumes that surviving family members will honor the wishes he expressed verbally. But in Brando's case, legal fights arose over these undocumented claims. In the end, the cases settled, "leaving neither side happy with the outcome," Forbes says.
The lesson: Be sure to document all of your wishes in a will. Trusts can be set up to help keep matters private and out of probate court.
Time to act
Beyond law suits, legal fees and delays in settling estates, lack of proper planning can inflict disharmony and damage family relationships forever. These Hollywood stories show how good estate planning can go a long way to benefit heirs. They also show how easy it is to create estate problems without intending to do so.
Because my office understands your personal financial picture we can work with your attorney to help ensure that your wealth goes where you want. It's time to act. Many of life's tough decisions can't wait.
This material is for general informational purposes only and should not be considered a recommendation to buy or sell any security, nor a specific investment strategy. Securities America and its representatives do not provide tax or legal advice. Readers should consult their tax advisor, or legal counsel, for advice concerning their particular situation.
Robin Williams by Eva Rinaldi licensed under Creative Commons Attribution-ShareAlike 4.0 International (CC BY-SA 4.0). All other photos taken from the public domain.