Every year Metropolitan Life issues a report* on the costs of long-term care. Many of us are looking at such costs either for ourselves or our parents.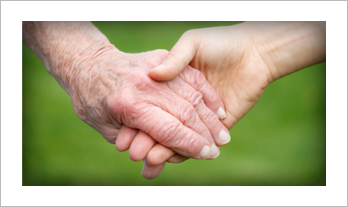 In my case, my mom has had in-home care 24/7 for just over a year and a half, so I am seeing first hand both the practicalities of providing care and its cost.
Key findings of the survey:
Nursing home: $239/day. The national average daily rate for a private room in a nursing home rose 4.4% in 2011 from $229 in 2010.
Assisted living: $3,477/month. The national average monthly base rate in an assisted living community rose 5.6% in 2011 from $3,293 last year.
Adult day services: $70/day. The national average daily rate for adult day services rose 4.5% in 2011 from $67 last year.
Home assistance $19-$21/hour. The national average hourly rates for home health aides ($21) and homemakers ($19) were unchanged in 2011 versus 2010.
It's important to remember that the above figures are national averages. It's hardly shocking news to report that in Southern California costs are typically higher than the averages shown, according to the report.
Those numbers present a significant challenge to retirees' financial plans. While many may never face a situation where such care is necessary, if you do the costs can be daunting.
There are different ways to deal with this risk, including long-term care insurance. Many years ago, I made a business decision not to provide such insurance through my practice. Nevertheless, I have a good working knowledge of this type of coverage and can certainly help you determine if it's needed, at what levels, and which policy options are worth considering.
Beyond insurance, there are other steps that you can take to prepare for long term care. As I noted above, I have some practical ideas in this area based on my own family's experience.
If this issue is something you'd like to discuss, contact me or just put it on the list of things to be discussed during our next review meeting.
* "Market Survey of Long-Term Care Costs: The 2011 MetLife Market Survey of Nursing Home, Assisted Living, Adult Day Services, and Home Care Costs" from MetLife Mature Market Institute.
Note: This material is for general informational purposes only and should not be considered a recommendation to invest in a long-term care insurance product, nor pursue a specific financial planning strategy. Neither I, nor Securities America, which I represent, sell long-term care insurance products. Readers should consult a qualified insurance broker for long-term care advice related to their particular situation.