Mark and Lynn Fish* have been clients since 2003. Among many interests, they enjoy traveling and art. In late 2008, they combined the two with a trip to the Queen Charlotte Islands in Canada. Known as Haida Gwaii to the indigenous Haida people, the Queen Charlotte Islands lie off the coast of British Columbia.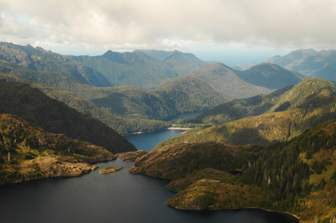 Mark and Lynn first became interested in the islands on a previous visit to Vancouver. There they saw native Haida art and were intrigued.
"We were drawn to the home of this art," Lynn said.
Getting to the Queen Charlotte Islands is not easy. Mark and Lynn flew from LA to Vancouver. From there, they boarded a puddle jumper to one of the islands. The lack of tourist infrastructure may be an issue for some folks, but not these two. There are just two motels in Queen Charlotte City, one gas station (with a handful of cars for rent) and one road. That's all they needed. No stopping to ask for directions on this trip. Just keep going till you see what you're looking for.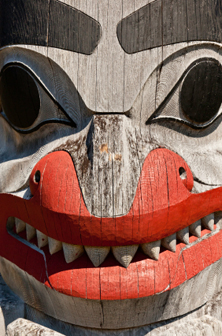 The Haida are traditionally great bakers, so there were several bakeries to enjoy. Salmon was a frequent meal, as it is plentiful and tasty. The local (and only) Chinese restaurant was also a great place to eat.
The week-long stay allowed Mark and Lynn time to fully explore Haida art and visit the Cultural Center to learn the history of the Haida. Totem poles are a mainstay of Haida art. The Haida are also proficient at making long canoes capable of long-distance sea travel. Cedar trees, used to craft the totem poles and canoes, cover the islands.
This year Mark and Lynn celebrate their 50th wedding anniversary. What are their plans? "We'll be wading through the mud on the Orkney Islands," says the ever romantic Mark. The islands are located off the northern coast of Scotland. The earliest settlement was established over 5,000 years ago, so there will be lots to explore and great memories to be made.
Have you had a unique vacation? Share it with me.
* The clients featured in this post voluntarily participated in sharing their story. They were chosen at random and not based on previous client experience or performance-based criteria. It is not known whether the clients appearing here approve of LPL Financial or the advisory services provided.