Early in the new year is a good time to gather financial information in order to prepare your prior-year tax return. You and your tax advisor will be looking at your sources of income, capital gains and losses, and other financial information for the prior year.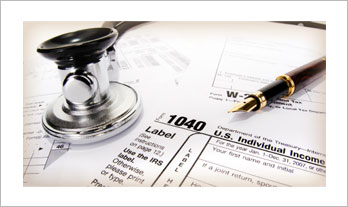 A review of your investment portfolio may reveal strategies that can be used to reduce your tax liability. Some of these strategies may have a direct impact in the current year. Others may bear out over several years. Much depends on your personal situation and on the latest Internal Revenue Service rules.
We can work with you and your tax advisor to conduct a thorough review of your options for both short-term and long-term investment goals. In fact, we highly recommend that you coordinate tax and investment planning processes. Clients with questions are invited to schedule an appointment.